And Speaking of Our Biggest Fundraiser.......
published on Friday, October 27th, 2017
It was as usual a financial success, and along with the dedication of the 1895 Village Lock-Up it became an afternoon of great food, fun and entertainment for all who attended. Town Supervisor Steve Walters, Town Clerk Cathy Rybczynski, and Town Police Chief Greg Wickett became the first to be "Locked Up" in the reconstructed jail until they secured bail. Of course it was all in fun as they were released after about 30 minutes donating their bail to the Society.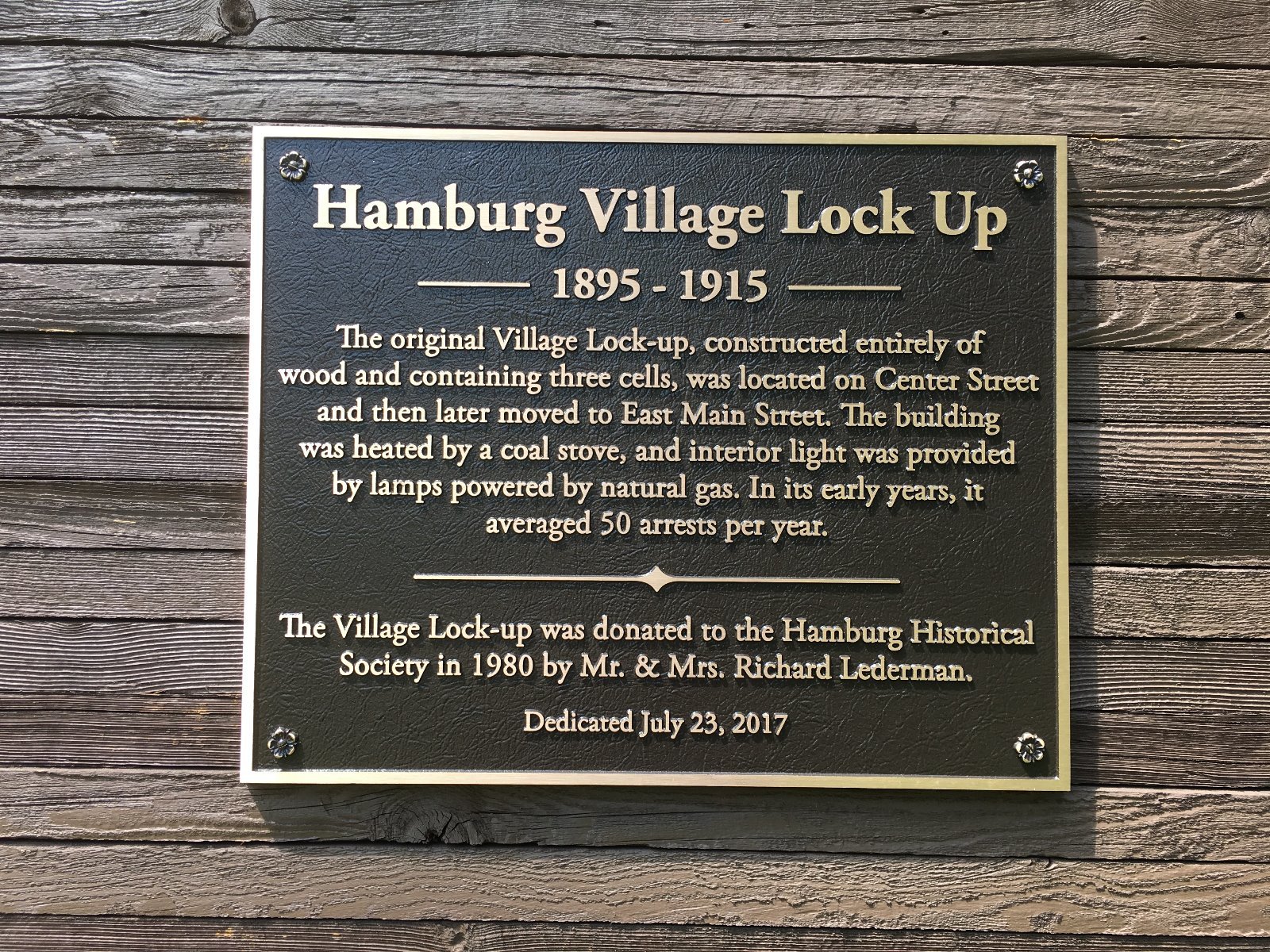 Hamburg Village Lock Up
Plaque attached to 1895 Village Jail on July 23, 2017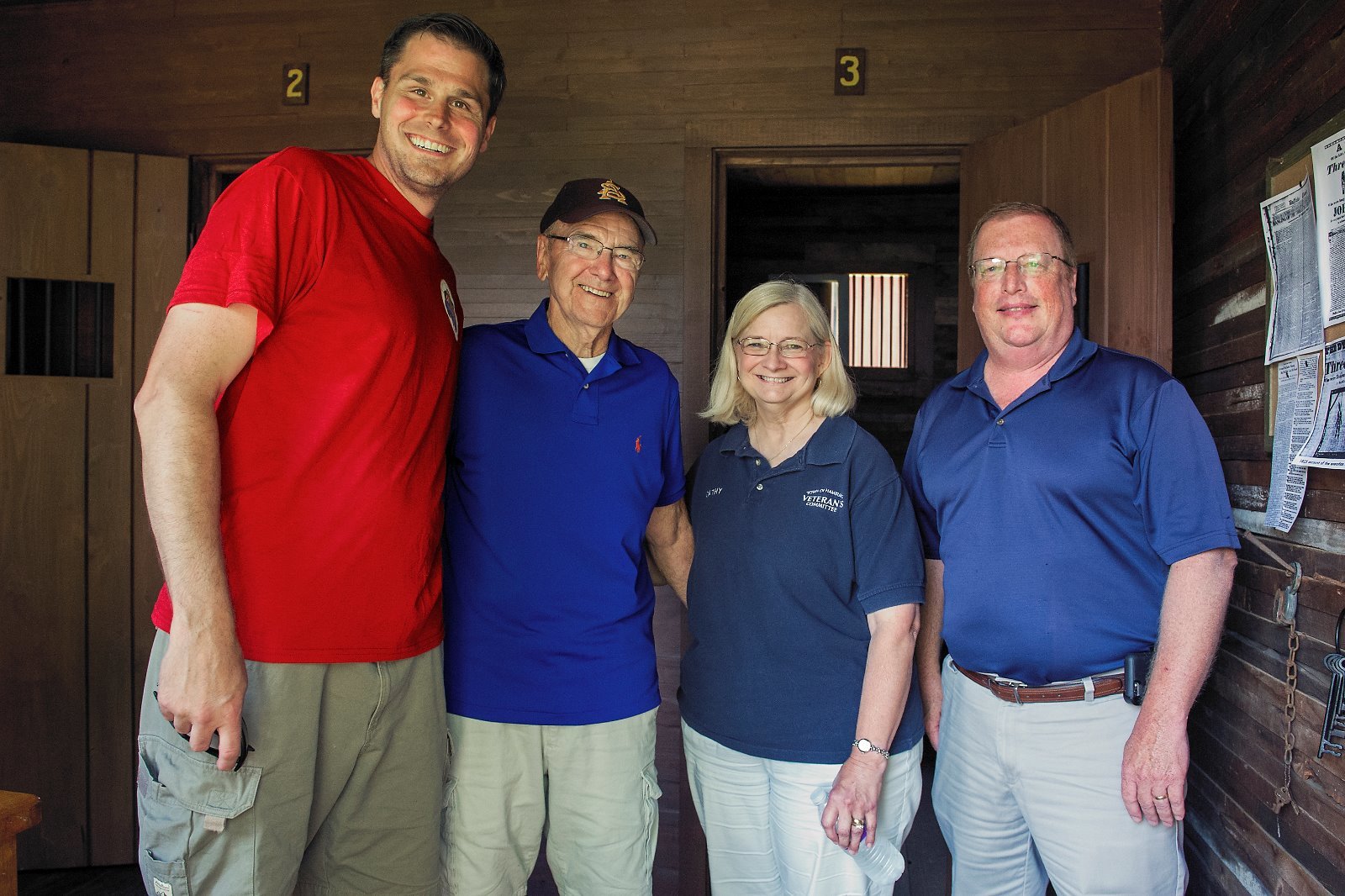 Supervisor Steve Walters, Town Historian Jim Baker,
Town Clerk Cathy Rybczynski & Hamburg Police Chief Greg Wickett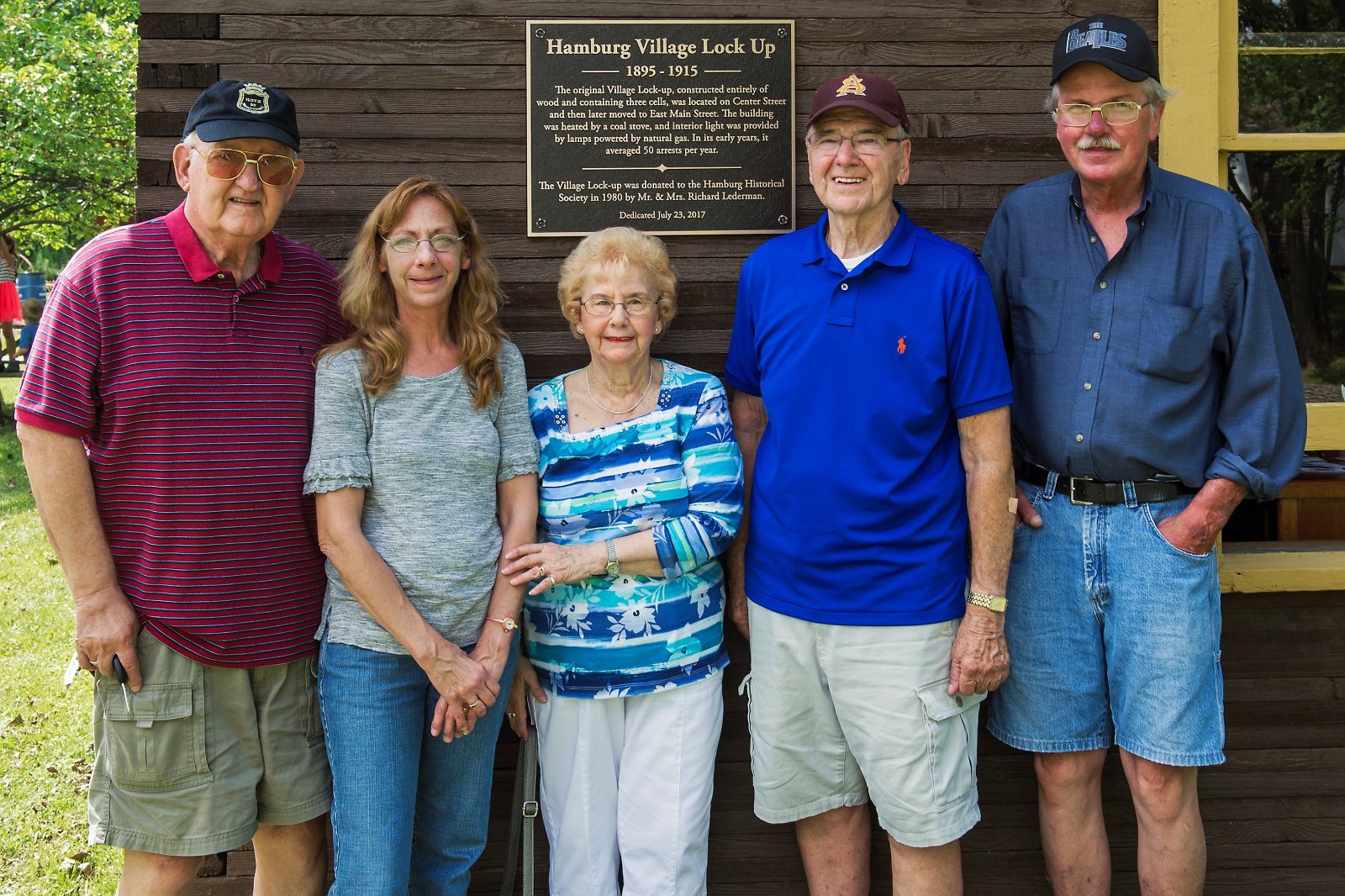 Richard & Nancy Lederman donated the Village lock up to the Hamburg Historical Society in 1980.
pictured is Lederman family with Town Historian, Jim Baker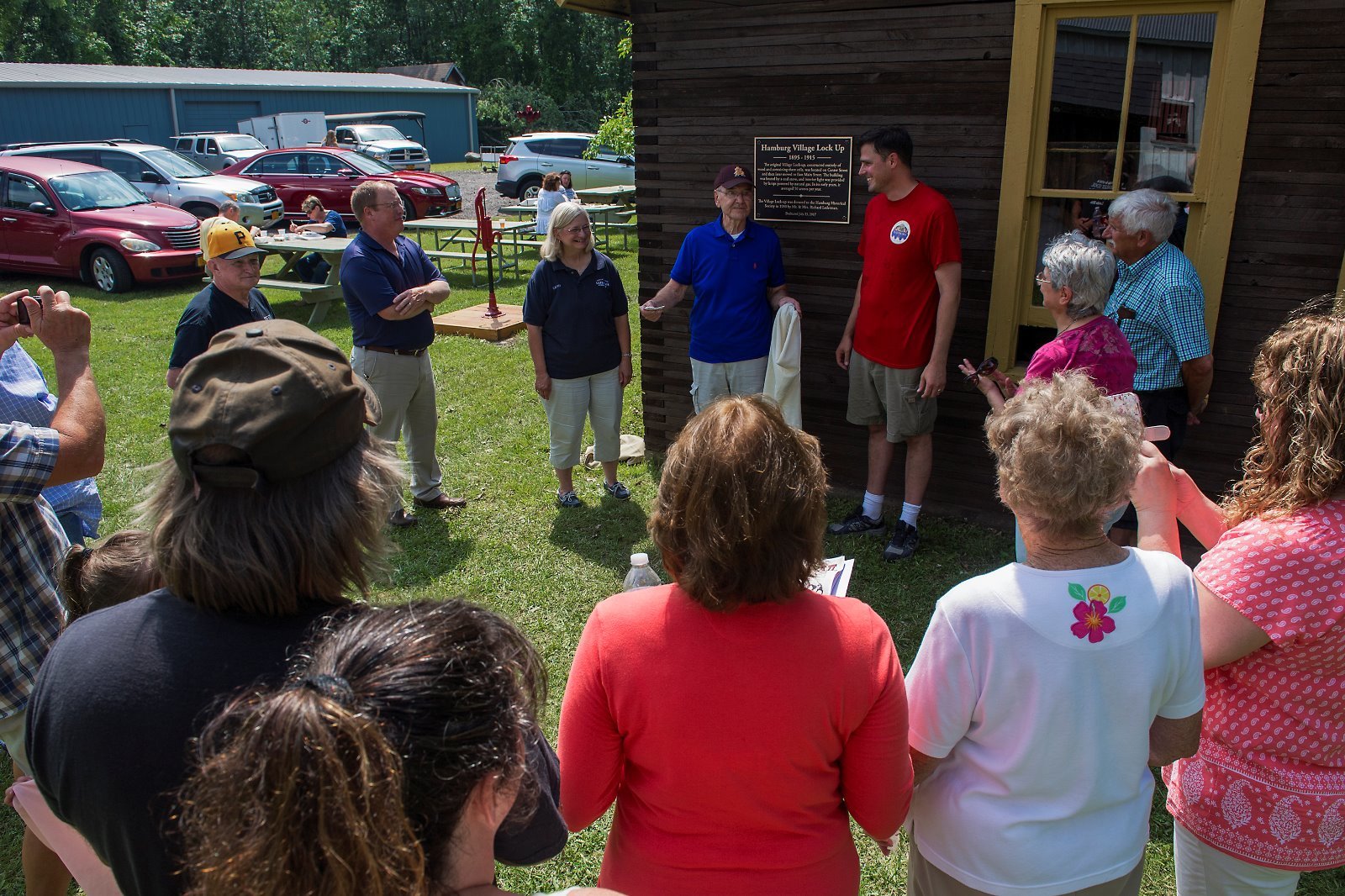 Gathering in front of Jail
Hamburg Historical Society President Jim Baker speaks at dedication of the 1895 Village Jail. On his left is Town Supervisor Steve Walters and to his right is Town Clerk Cathy Rybczynski and Town Police Chief Greg Wickett