The Jail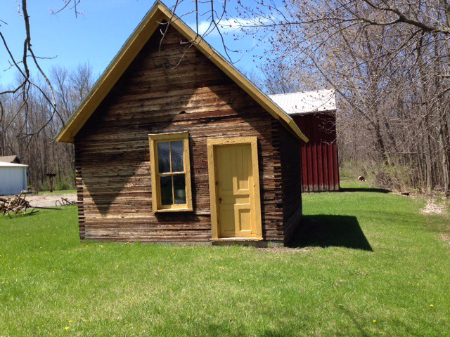 The Hamburg village lock-up, as it was called at the time, was built in the early 1900's. It contained three 5' by 8' by 9' cells constructed of scantling with doors of wooden bars. Each cell had a wooden bunk. Sunlight and ventilation were provided by a window in front of the jail and a small opening in the rear of each cell. There were no toilet facilities or running water. The jail was heated with a coal-burning stove and lighted by gas. In 1980, the jail was moved from 125 East Main Street to the Hamburg Historical Society grounds on South Park Avenue.
Volunteer
Looking to help out? We are always in need of volunteers to assist in our goal.
Become a Member
Interested in becoming a member of the Society? We would love to have you and it is easy to join.