Erie Railroad Train Stations
Previous to building the separate passenger station on Pleasant Avenue in 1924, all railroad business in Hamburg was handled at the station at the foot of Union Street. Besides handling several freight trains in each direction, the station was a busy place for commuters taking the train to Buffalo each morning and returning in the evening.
By the start of the 1920s the combined volume of freight and passenger business became too great to be handled efficiently by the Union Street station. As a result the rail company decided to build a new passenger depot (in the photo below) in the village located just a few hundred yards north at the Pleasant Avenue crossing. The station was constructed in 1922-23 and opened for its first passengers on June 24, 1924.
Actually the first railroad to run through Hamburg as early as 1874 was the Buffalo and Jamestown Railroad Company. It later was purchased by the Erie Railroad and then included in the system's New York to Chicago route. The first rail depot to be built in Hamburg was located about 400 feet north from the present Union Street station. When that first station was described as a "shack" and declared woefully inadequate by Supervisor George Abbott, the Public Service Commission ordered that a new one be built. The second one was then constructed at the foot of Union Street (in the photo) handling both passengers and freight. The third station as mentioned above was then built at Pleasant Avenue strictly as a passenger depot for what was then called the Erie - Lackawanna Railroad. It remained open until March 1952 when the last passenger train ran through the village.
After it was closed, the Pleasant Avenue Station was sold to the Rittling Company, who used it as an office. It later was converted to a gift shop, then a restaurant and now is home to The Town of Hamburg's Adult Services Facility. When the Union Street station closed in the late 1970s, it became home to Dave Earle's model railroad & hobby shop. Today it is occupied by Artcraft Toy Trains.
Pleasant Street Passenger Station built 1923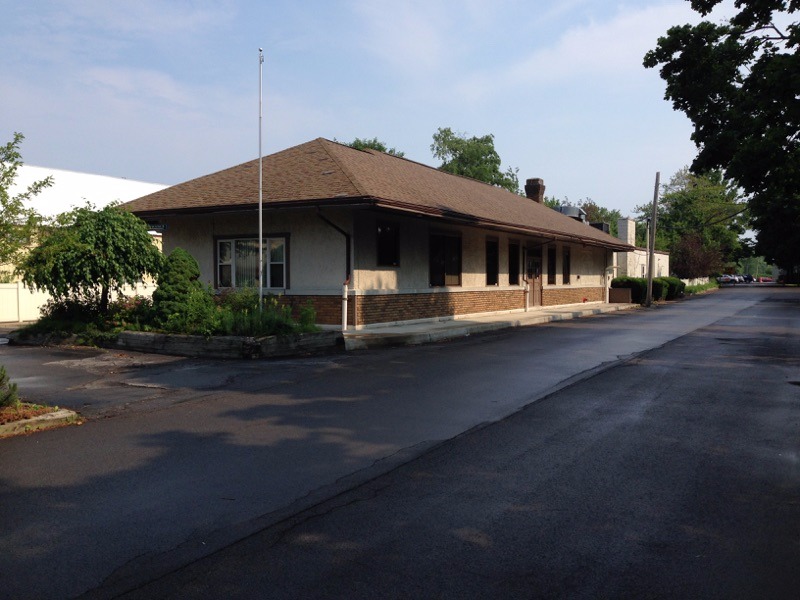 Union Street Freight Station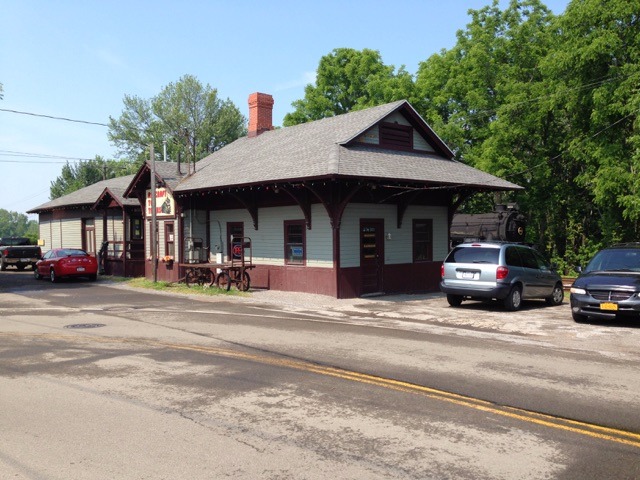 1930's steam locomotive located behind the Union Street Freight Station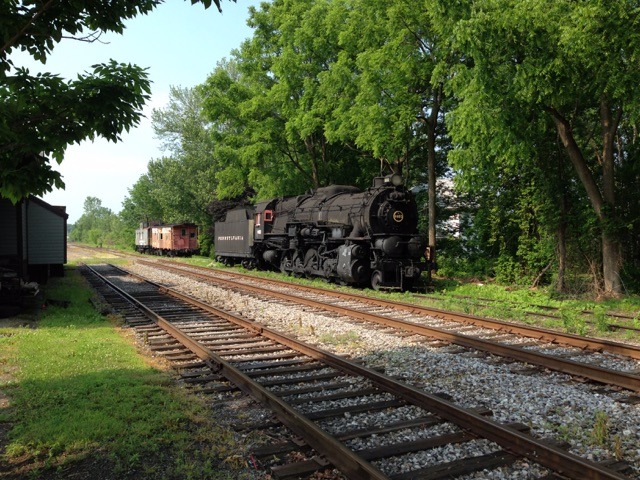 1940's Diesel Electric locomotive located behind the Union Street Freight Station
19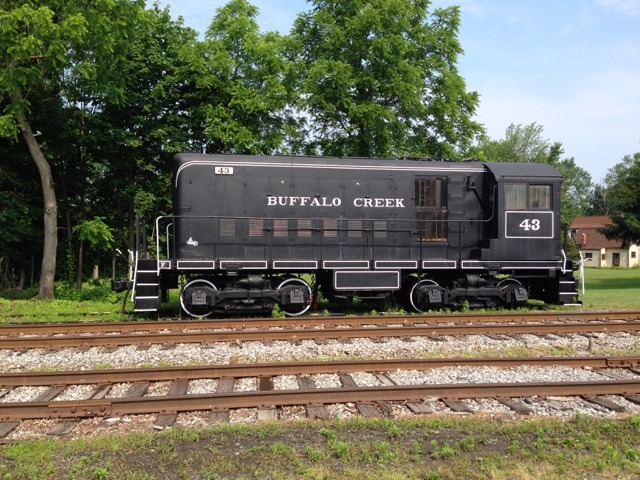 Volunteer
Looking to help out? We are always in need of volunteers to assist in our goal.
Become a Member
Interested in becoming a member of the Society? We would love to have you and it is easy to join.