Paint a Quilt Block with Artist Jack Edson!
Thursday, August 8th, 2019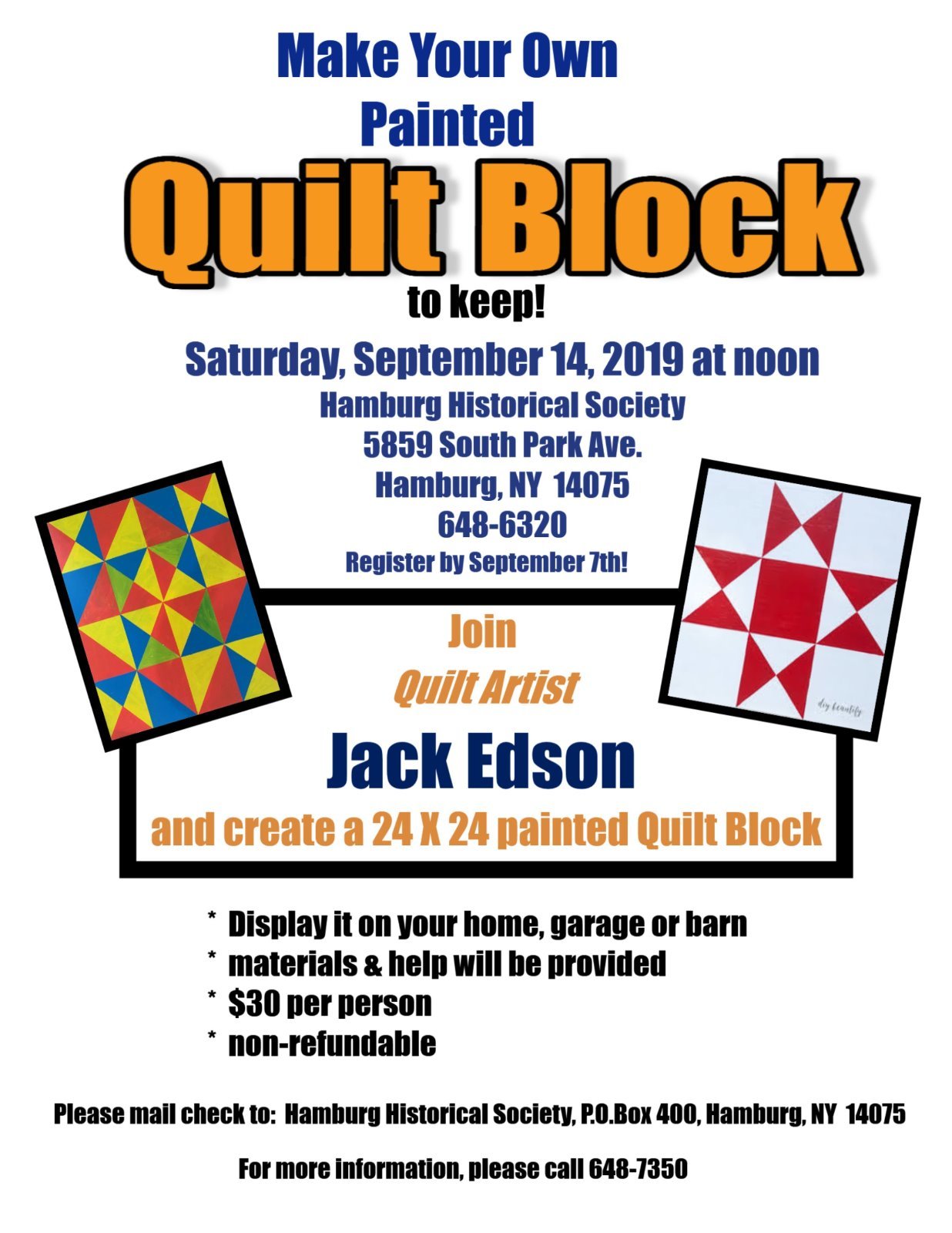 Volunteer
Looking to help out? We are always in need of volunteers to assist in our goal.
Become a Member
Interested in becoming a member of the Society? We would love to have you and it is easy to join.